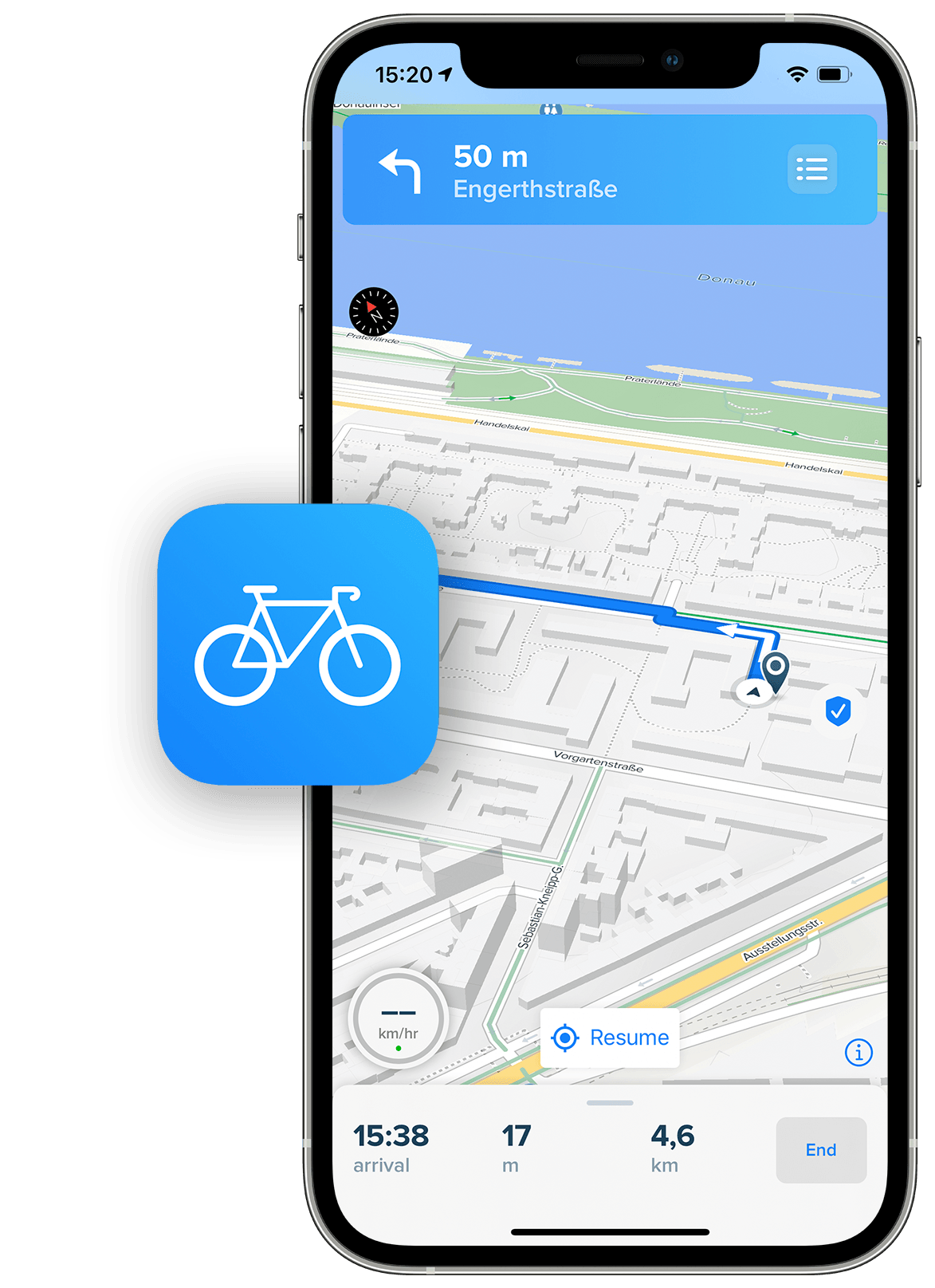 Stadt Wien
We develop the official Android and iOS Apps as well as some backend components for the City of Vienna.
OAuth2 Authentication, Push Notifications and machine learning.

Extremely fast online text predictor. 

Maps and public transport routing.

iOS version is built using SwiftUI, allowing very fast development.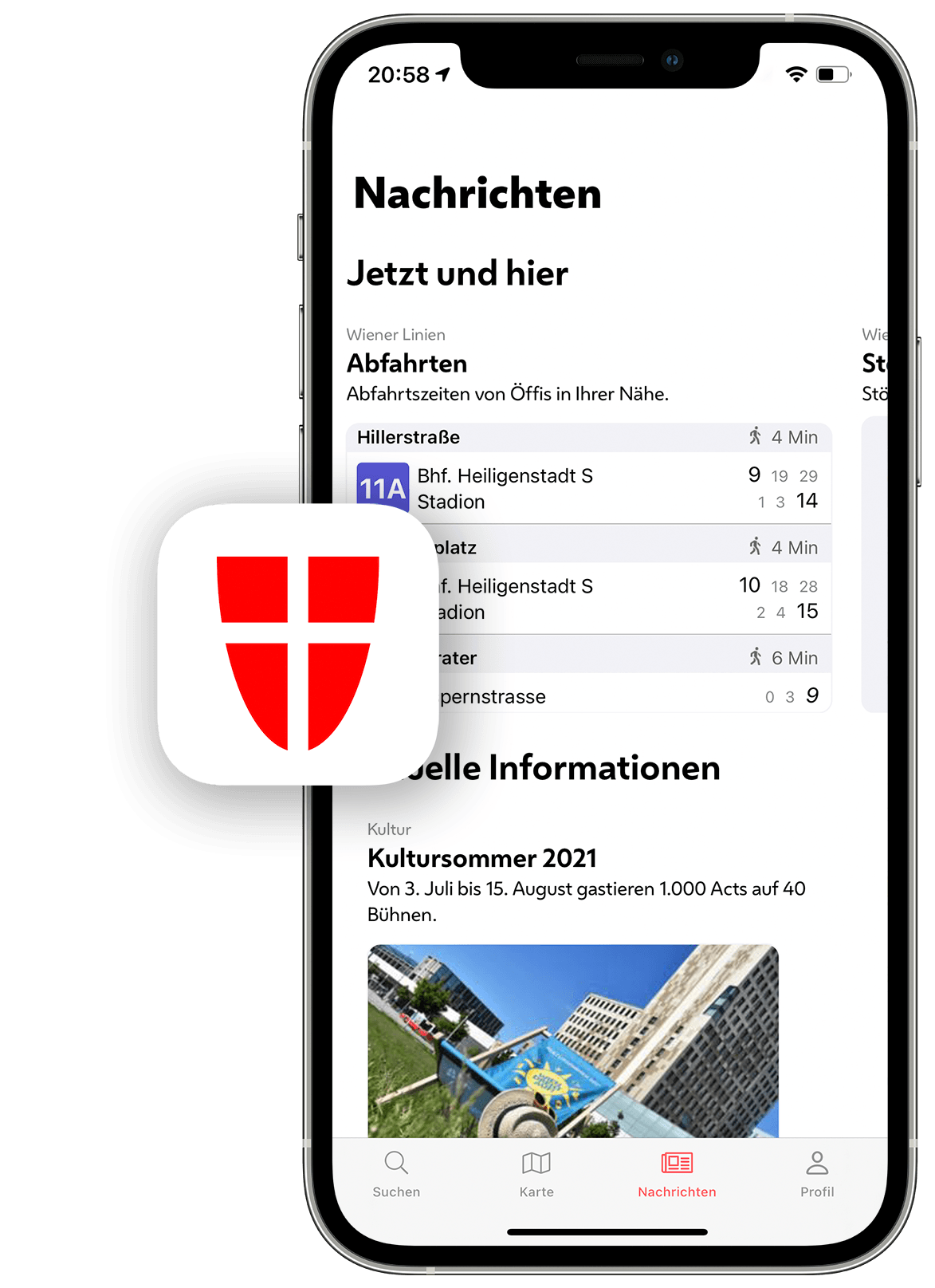 Copernicus Master
The European Space Agency (yes, the one and only) awarded us with one of their prestigous Copernicus Masters Awards for exceptional use of satellite data in one of our apps.
Apps4Austria Winner
We've received numerous awards for our our apps from the Austrian government for helping make public data accessible and useable by citizens – including the coveted Apps4Austria Award.
Seamless Cities Award
As part of the EU's smart city initiatives, one of our apps won the Seamless City App Challenge for its excellent design and usage of machine learning technologies.